Posted by The Maca Team on 24th Apr 2023
Odds are, you can remember a parent or guardian pressuring you to drink your milk as a child "so your bones will grow." Today, you might still take supplements to boost your Vitamin D and calcium levels in order to keep your bones strong. Osteoporosis is no joke - it's sometimes referred to as a "silent" disease because you likely won't experience symptoms, and therefore won't know that you have the condition until you break a bone. This bone disease develops when mineral bone density and bone mass decrease, or when the structure and strength of your bones change.
So how can you be proactive about your bone health? The National Institutes of Health recommend forming healthy habits like staying physically active as well as cutting down or quitting drinking alcohol and smoking tobacco products. Another key strategy is to make sure you're keeping up with a nutritious diet, eating foods high in calcium and Vitamin D. Can you guess what else is a good food for preventing osteoporosis? Maca, of course!
Studies have shown that the consumption of maca root can contribute towards the proliferation of osteoblasts, the cells that work to "build" bone. Red and black maca have been found to have protective effects on bone architecture, and to help prevent estrogen-deficient bone loss.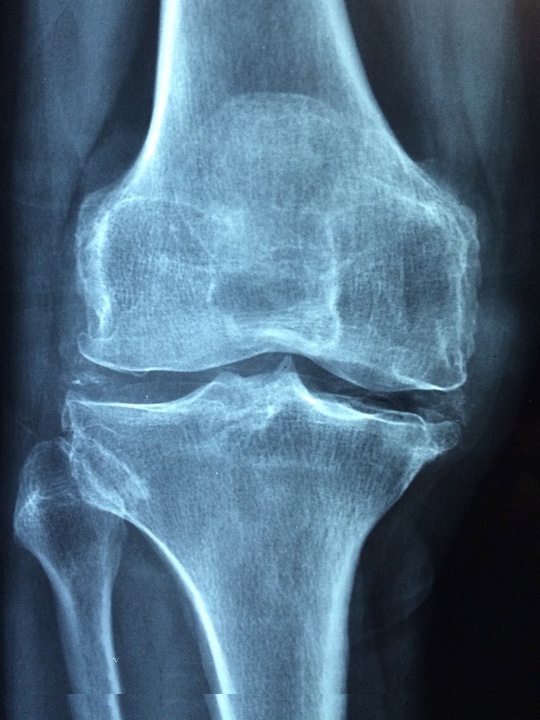 Testimonials
We've heard directly from our buyers, who have been happy to sing the praises of how adding maca to their diet has improved their bone health.
"Two years ago, I was diagnosed with osteopenia, the precursor to osteoporosis. My doctor was considering medicating me :(. I had already been taking maca, but very sporadically - whenever I'd think about it. After the diagnosis, I started being very faithful and consistent in taking Red Maca. Last week, I received the results of my most-recent DEXA (bone density) test and my numbers have improved greatly. The doctor said it's not even worth mentioning anymore and to continue doing what I have been as 'it works!'. The only thing I did, as I already said, was to become faithful and consistent in taking Red Maca every day. I highly recommend using maca and The Maca Team as your source. " - Cyndi
"I was admitted to the hospital in early March of this year with kidney stone pain.. Eventually an aid wheeled me to the X-ray dept to locate where the kidney stone was and determine its size. The aid assisted to to the X-ray table, and after the X-rays were taken she moved me into a room across the hallway for a few minutes until it was determined the X-rays were sufficient. A few minutes later the aid came out and said, "I apologize Mr Doxtad, the X-ray technician asked me to check your wrist band to make sure that the name and date of birth match because your X-ray photos look more like they belong to a healthy young athlete than a 73 year old." At first I was puzzled by her statement … but then I remembered that X-rays reveal, among other things, bone health. And it is common knowledge that bone health generally suffers as we age. Which is the very reason I began taking your product. I saw 'bone health' as one of the benefits and made the purchase about three years ago. I felt immediate benefit from using your product but it was reassuring to hear from the X-ray technician that your product was doing what I bought it to do … maintain my bone health. After all, I am a healthy old athlete of sorts!" - David Doxtad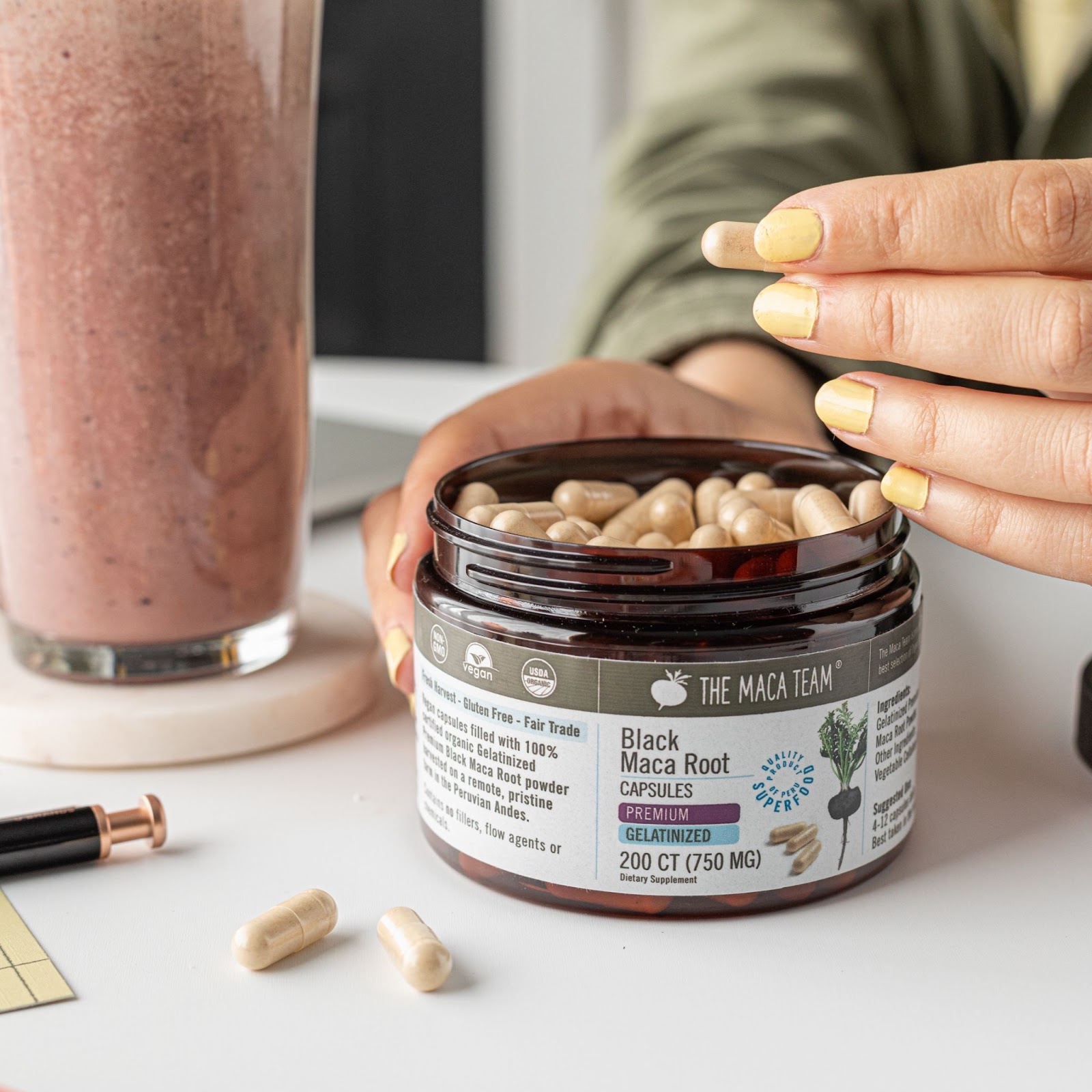 What Maca Should I Take For Bone Health?
According to the research cited above, the best maca products for preventing osteoporosis and boosting your bone health are made with red or black maca powder. What experience has taught us, though, is that it isn't the color of the maca you consume that impacts your health so much as the quality.
When you buy from The Maca Team, you're getting 100% organic, non-GMO maca. We source our organic maca directly from growers in the Andes of Peru, and it's certified Fair Trade so you can be sure it was grown and harvested ethically and responsibly.
Add a teaspoon of our raw black maca powder to your usual breakfast, or perhaps take some of our vegan red maca capsules throughout the day to get your daily dose of maca. Whatever Maca Team maca product you choose, you can't go wrong!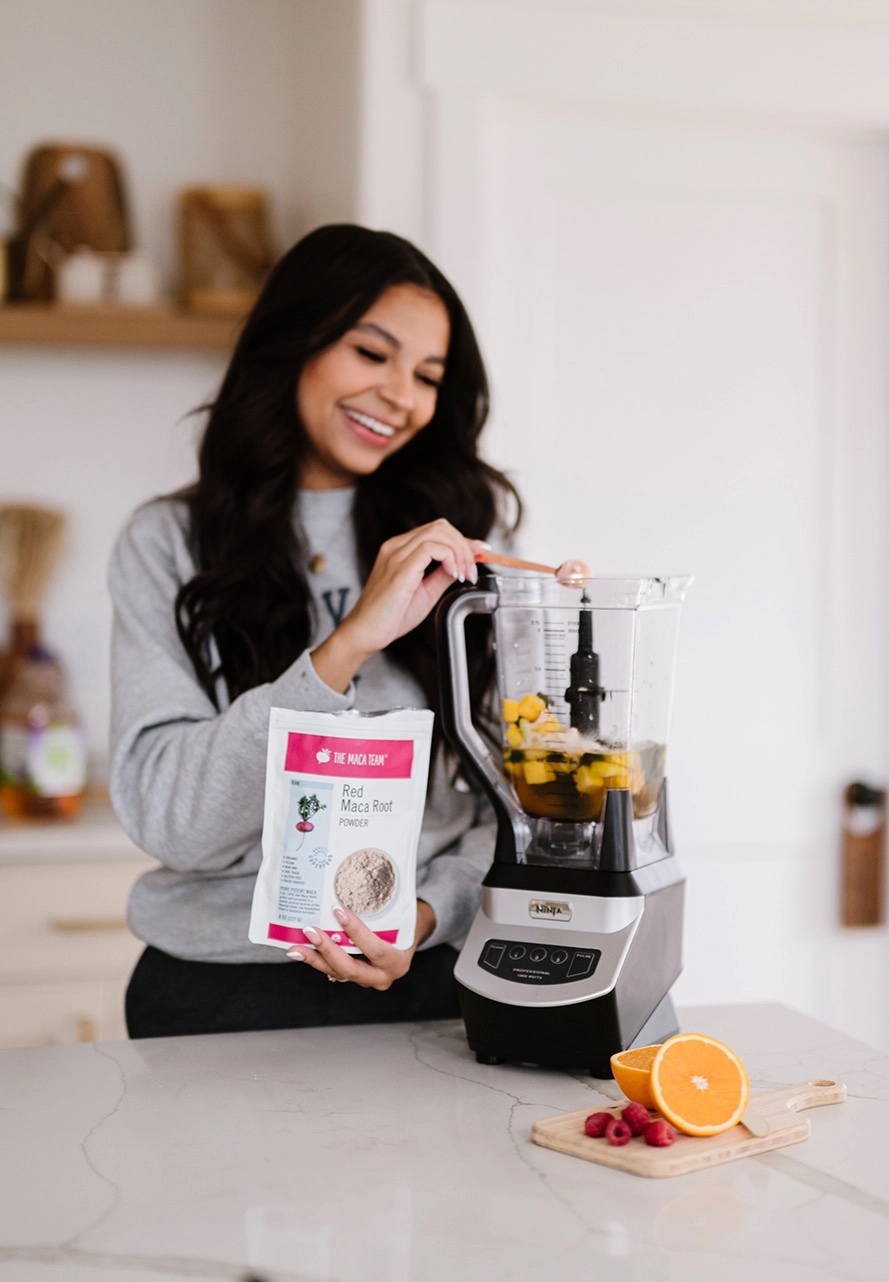 Have Questions?
Whether you have more questions about taking maca or just want to share your experience with our premium maca products, we'd love to hear from you. So don't hesitate to Contact Us using our web form, or call us toll-free at 888-919-8616.
Enjoy the Day!