Whole Maca Root Chips
Whole Maca Root Chips Further Info
Our Maca Root Chips...
...are the closest to whole Maca roots that can legally be exported from Peru. That's because he Peruvian government prevents the export of whole roots to preserve the cultural heritage of Peruvian Maca. And with good reason. In 2013-2014, for example, Chinese speculators unlawfully took whole roots of Maca out of the country to grow Maca on Chinese soil. They did grow Maca, albeit with difficulty, and eventually flooded the world market with cheap, ineffective Chinese Maca. Since that time Peru is even more strict on Maca exports.
The good news is that Peru does allow for the export of Maca Chips, which are simply Maca roots cut into small chunks after being washed and dried. Our chips are pre-cooked (gelatinized) to ease digestion and to make them simpler to consume. You can buy this superfood in our online shop in Black, Red, Yellow and 3 Color blends.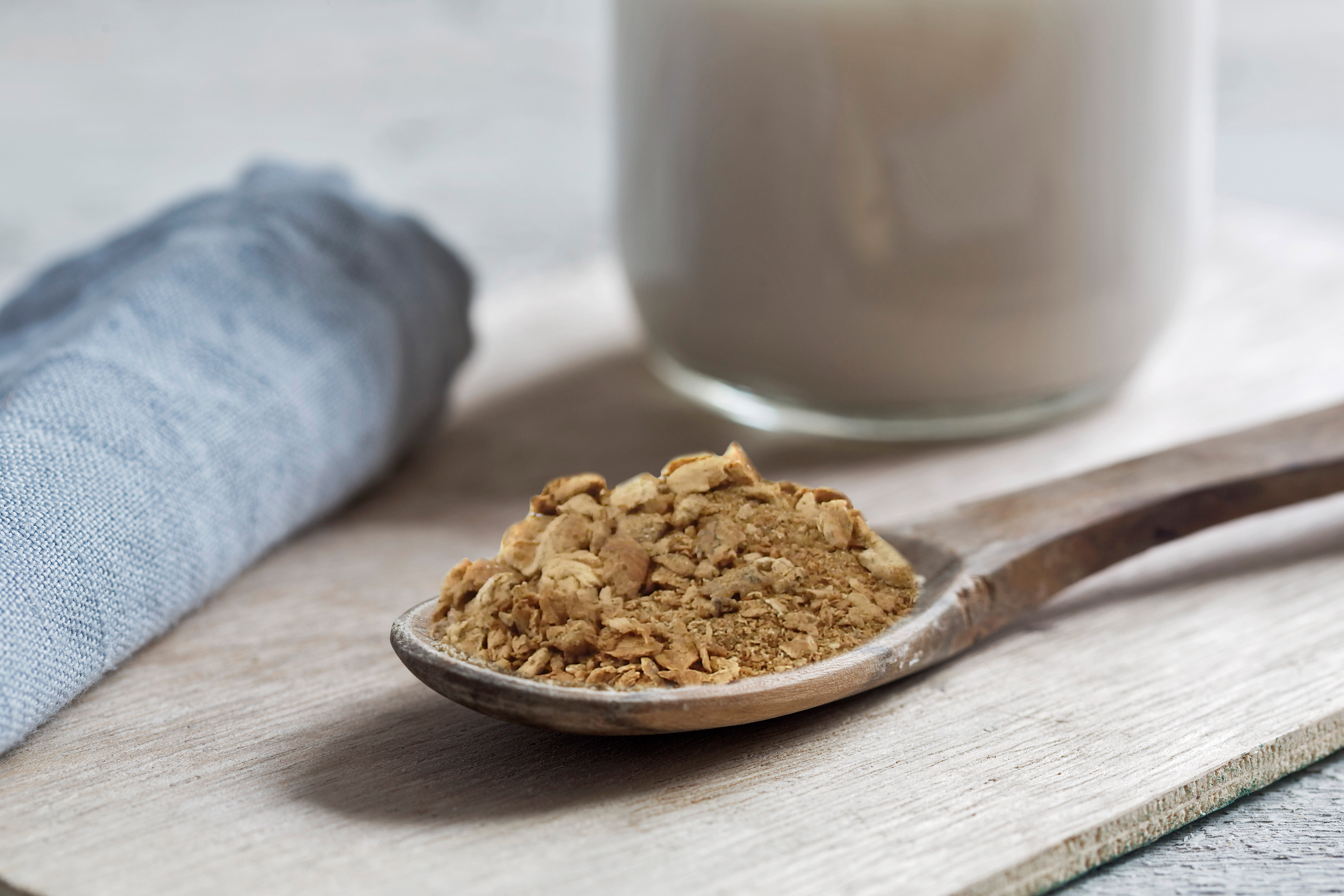 The Benefits Of Whole Maca Root Chips
While Maca powders certainly may be easier to mix into a smoothie, and Maca capsules are certainly easier to consume, Maca chips do have a few advantages. First, they are indeed a whole food, or a food as close to natural as possible. As such they conserve a bit more of the nutrition of Maca. Second, Maca chips can be made into dishes that powdered Maca can't - for example pickled Maca or Maca mixed into sauerkraut. Finally, Maca chips store very well.
Now, as to the major advantage of Maca chips, it has to do with how full a serving of these will keep you throughout the day. We first noticed it when we were in Peru working with our farmers. We'd eat a bowl of boiled Maca porridge in the morning and it would keep us going for the entire day, even at extremely high elevations. The same holds true for a Maca porridge made with our Maca chips. They seem to be immensely satisfying, a fact which is great news for people looking to consume less calories and perhaps even lose weight with Maca!
How To Use Maca Chips
Traditionally, dried Maca roots are boiled with water or milk and sugar to make a hearty porridge called Mazamorra (we'll get to that in a moment). But, we have uncovered several other ways to get them into your life and diet:
Simmer ½ cup of Maca chips for about an hour and add to oatmeal or other warm breakfast cereal.

Simmer ½ cup of Maca chips for about an hour and add them to a smoothie.

Steep Maca chips in hot water for 10 minutes to make a tea – add sweetener as desired.

One customer is using these chips as a substitute for chewing tobacco

Mix the chips into yogurt
Mazamorra de Maca Recipe

This is what people in the high Andes where Maca grows have been enjoying for a long time. It's a sort of porridge that is very tasty and filling!
Ingredients:
1 cup (130g) Maca chips

1 cup (130g) flour

¼ cup (32g) sugar

2 cups (250ml) milk

Clove, cinnamon and/or anise to taste

4 cups (500 ml) water
Preparation: Simmer the Maca chips in water along with spices until soft (about 1 hour), adding water if necessary. Add flour, sugar and milk and simmer for an additional 15-20 minutes. Allow to cool and enjoy. Mazamorra may be kept in the refrigerator for 1-2 days.
Maca Chicha Recipe - Fermented Maca Drink
This is another way to use Maca Chips. This drink can be made fermented or non-fermented.
Ingredients:
1/2 cup purple corn flour
1 cup Maca chips (or 1/2 cup Maca flour)
1/4 cup Quinoa
1 cup Sugar
2 Cinnamon sticks
10 Cloves
1.5 Gallons of Water
Preparation: In a large pot, boil the cornstarch, Maca, Quinoa, Cinnamon and Cloves over the course for about 2 hours. Allow the mixture cool, strain and place in a large container. Add sugar. Allow to ferment for 2-6 days. Enjoy cold.
Ready To Give Maca Chips A Try?

As a small family run company with all our focus on Maca, we are able to offer the best selection of whole Maca root chips available anywhere. To order them simply choose from the selections at the top of this page. And Let us know if we can help with anything.
Enjoy the day!
Compare all our Maca products here.