Raw Tri-Color Maca Overview
Raw Tri-Color Maca Further Info
Our raw tri-color maca products are made from a mix of all 3 colors of Maca roots: black, red and yellow. We call this blend "Heritage Harvest" because the 3 color blend is the way that people in the Andes have traditionally eaten Maca. Maca roots were not separated by color until the 1990s. With a blend of about 40% yellow, 30% Red and 30% Black Maca roots, Raw Sundried Heritage Harvest Maca a great way to get benefits of all 3 colors.
Research studies on Maca have found that:
Maca stimulates improved athletic performance, including stamina and strength

Maca supports concentration, memory and overall brain function

Maca

is nutrient dense with 60% carbohydrates, 12 crucial minerals, 10 vitamins, over 40 fatty and amino acids and 4 unique glucosinolates – a true superfood.

Full nutrition facts here.

Maca has been used for over 2000 years as a nutritionally dense food to promote endurance, vitality, fertility and libido in populations living at very high elevations.
Based on this research and our experience with Tri-Color Maca we recommend it for: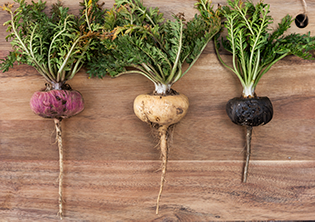 Men and women wanting to consume the traditional blend of Maca colors

Athletes, both men and women, looking for extra stamina and strength

Anyone looking to improve memory, concentration and focus skills with Maca

All people taking Maca to improve their bone strength and density
Our Raw Tri-Color Maca powder is:
USDA Certified Organic

Fair Trade

Never heated over 105F / 40C

Grown traditionally with respect for the land - near Junin, Peru

Sun dried, carefully processed and packaged immediately

100% Raw and Vegan

Made from 100% Black, Red and Yellow Maca roots
We sell Raw Tri-Color Maca root powder in 3 sizes (Servings based on 3 tsp or 9 g daily)
8 oz (25 servings – 75 tsp)
16 oz (50 servings – 150 tsp)
1 KG - 35 oz (111 servings – 333 tsp) - best value!
In Vegan Capsules (Serving based on 7 capsules daily)
750 mg each, 200 ct (28 servings)
Why choose us?
We are a small family run company with our entire focus on Maca. Our only mission is to provide our customers with fresh, organic, high quality Maca products from Peru at fair prices. Because of our single-minded dedication, we are able to provide the best selection of high quality Maca products anywhere. We also take pride in expert, friendly customer service. When you order with us you can count on fast shipping and full support with any issues or questions. The bottom line is that we use the products we sell and we treat our customers like we want to be treated. Let us know if we can help with anything.
Enjoy the day!
Compare all our Maca products here.