Posted by The Maca Team on 11th Aug 2022
Can you believe that Maca has been cultivated for nearly 10,000 years? For thousands of years, it was used for traditional medicine, but is now known as a superfood and can be consumed daily for various health benefits.
Based on the historical and archaeological records available, the Maca root originated in the high Andes of Peru near the province of Junin. Archaeological researchers suggest that wild Maca roots were gathered and used as a main source of food. While Maca is now grown in a few different areas of the world, the best Maca still comes from its native land in Peru.
Why buy Peruvian Maca?
It's important to source only high-quality Maca from Peru, as Peruvian Maca simply works most effectively based on research that has been conducted. Over the years, our team tried all sorts of Maca from different places and without exception, the Maca from organic and traditional farms around the Junin area of Peru yielded the best results.
Another great reason to buy Maca powder and other products cultivated from Peru is because Peru has banned all GMO (genetically modified organism) crops. That means there are no GMOs applied to the cultivation of the Maca root, or any crops, whatsoever.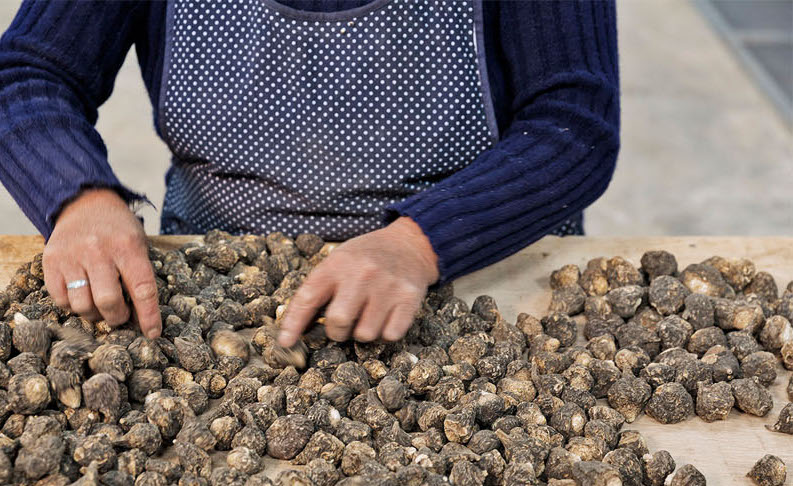 Purchasing quality Peruvian Maca also supports farmers who are invested in growing it properly and who take pride in carrying on the tradition of this superfood. Growing Maca requires very specific conditions and treatment and can't be grown on the same lands more than 2 years in a row. Then, the land must be rested for about 10 years in order for it to produce the most nutritious root again. Traditional farmers are fully aware of this and follow strict holistic ecological practices when growing Maca.
Our Maca products are all sourced from Peru and of the highest quality. The Maca Team has the largest selection of Peruvian Maca in the market! We work with organic farming co-operatives around Junin, who treat the land as it should be treated, to ensure that our customers are getting the best Maca out there.
We would love for you to try our Maca and see how it can change your life!
Learn more about us and our family-run company!
Find out the type of Maca that best fits your lifestyle!
Enjoy the day!
The Maca Team