Posted by The Maca Team on 11th Mar 2022
For those who enjoy their snacks with a side of football, it's time to talk about creating an EPIC Super Bowl spread! Let's remix the classic finger foods that everyone loves, like nachos or chili, and add a versatile superfood to the recipe. Maca powder can be mixed into pretty much every appetizer you're planning to serve, so why not go the extra step to bring some nutritious goodness to the table?
It's no surprise that chips dominate when it comes to game day snacking, but when it comes to the dips this is where we can have some fun. Adding some maca powder to your homemade guac, salsa, or onion dip is a no-brainer.
What about deviled eggs? Or mac n' cheese? These are the superior dishes that make the Super Bowl party. Without these glorious snacks can you really have a party? The answer is no. While you're game planning, or rather, snack planning, make sure you keep your favorite maca powders front and center to add a dash into any (or all) your dishes. And that's how you have a SuperFood Super Bowl!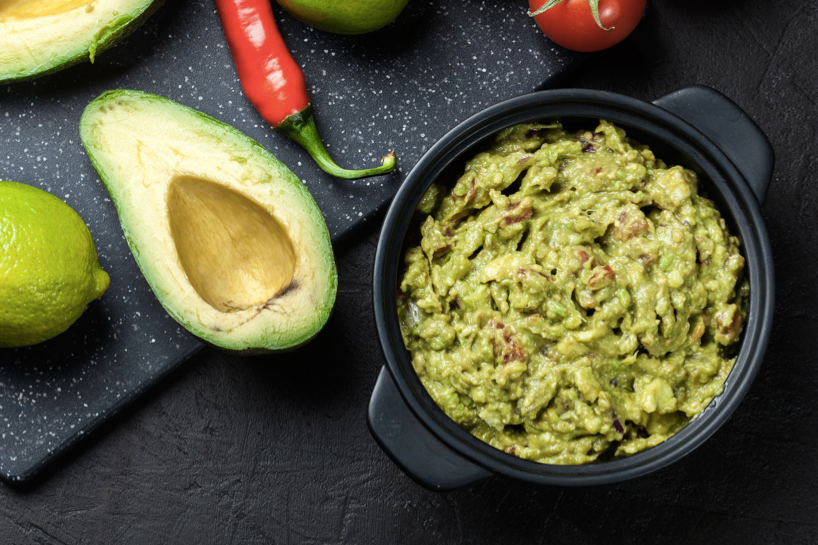 Here's a Maca Guacamole Recipe that will tempt all double dippers!
Ingredients:
2 ripe avocados
2 teaspoons of Maca Powder
1/4 teaspoon salt, plus more to taste
1 tablespoon fresh lime or lemon juice
2-4 tablespoons minced red onion or thinly sliced green onion
1-2 serrano (or jalapeño) chilis, stems and seeds removed, minced
2 tablespoons cilantro (leaves and tender stems), finely chopped
Pinch freshly ground black pepper
1/2 ripe tomato, chopped (optional)
Red radish or jicama slices for garnish (optional)
Tortilla chips, to serve
Directions:
Avocado flesh: using a fork, roughly mash the avocado. (Don't overdo it! The guacamole should be a little chunky.)
Add remaining ingredients to taste: Sprinkle with salt and lime (or lemon) juice. The acid in the lime juice will provide some balance to the richness of the avocado and will help delay the avocados from turning brown.
Add the chopped onion, cilantro, black pepper, and chilis. Chili peppers vary individually in their spiciness. So, start with a half of one chili pepper and add more to the guacamole to your desired degree of heat.
-The Maca Team