Posted by The Maca Team on 2nd May 2023
One of the things that we believe makes shopping from The Maca Team so special is our commitment to helping our customers buy the right maca product for them. Our website isn't just about making sales - it's about informing people of the health benefits maca consumption may have for them. The information we provide through our FAQs, product pages, and blog posts is meant to make reliable information about maca easily available, from the sources we cite to our customer testimonials.
If you've made it this far, odds are you've done some preliminary research into adding maca to your diet. You've probably gotten the fast facts down, like where maca originates (the Peruvian Andes), and what kinds of maca there are. You can purchase our maca by color - black, red, or yellow - or in a tricolor "heritage blend" of all three, as it would have been historically consumed. But if there are only three different colors of maca root, what's blue maca, and why should you give it a try?
What Is Blue Maca?
Meet our Maca Blue! This superfood blend is made from gelatinized Heritage Harvest (tricolor) maca root powder in addition to powdered blue spirulina. There are a number of reasons that you might want to consider trying it out, so let's delve a little deeper into what makes this maca product so special.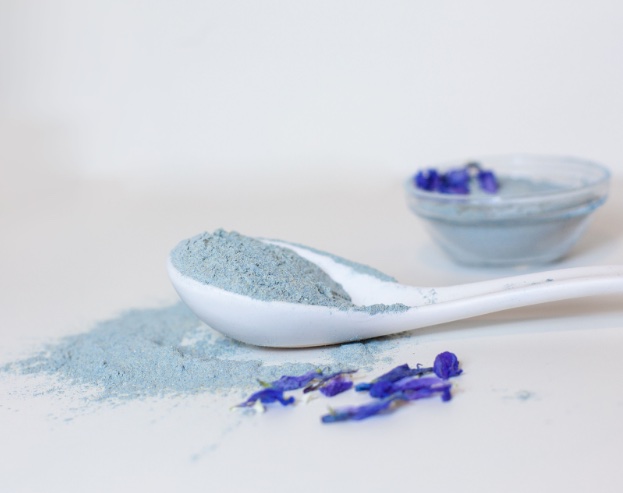 We're proud of the maca we sell - it's organic, non-GMO, and certified Fair Trade. It's also sustainably harvested from our fields in the Junin Plateau region of the Peruvian Andes, cared for by farmers who tend the land conscientiously, ensuring that it will remain healthy and fertile for years to come.
Most of our organic maca products are just that - 100% pure maca root, with no fillers or additives. Whether you're purchasing one of our raw maca powders or liquid maca extracts, we want you to know exactly what you're getting.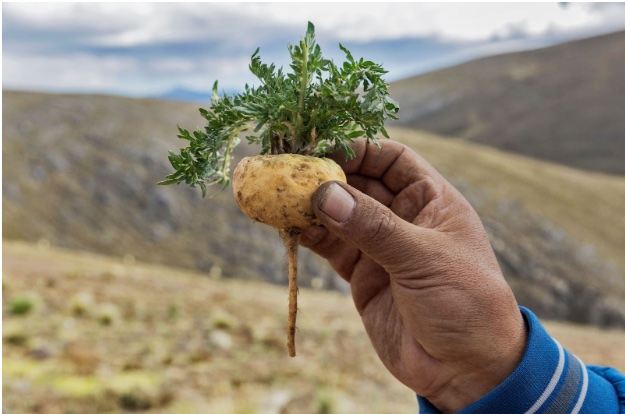 Why Try Maca Blue?
We can't say enough about the benefits of consuming maca - studies have shown that it can help improve your stamina, fertility, and more. The tricolor gelatinized maca in Maca Blue has been praised by researchers and consumers alike for the way it contributes toward hormone balance and sustained energy.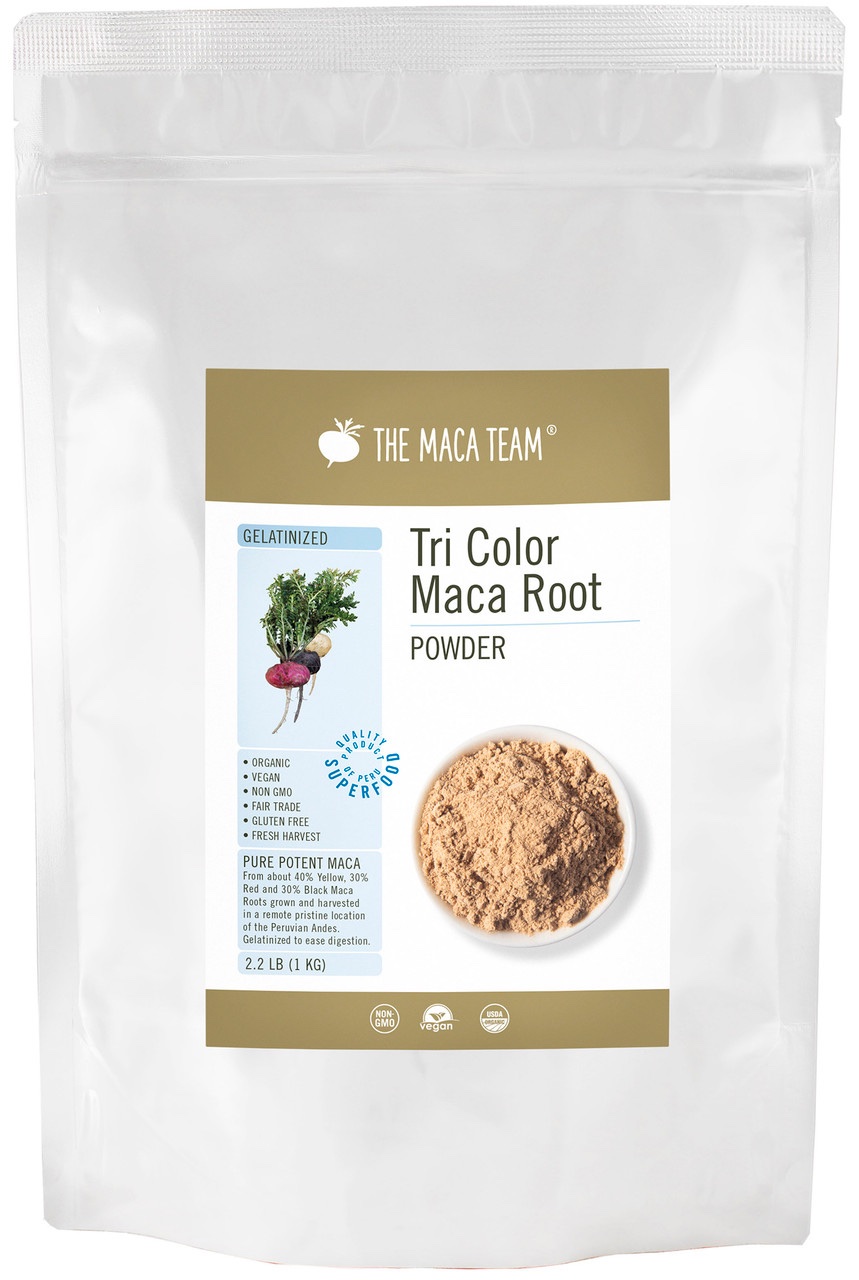 The other key ingredient in Maca Blue is its US-grown organic blue spirulina. Its reported benefits include immune support, and it's a good source of both potent antioxidants as well as complete protein. How do these two ingredients work together? Some positive outcomes from consuming this blend have included an increased feeling of satiation, with both of the nutrient-dense superfoods it contains helping you feel full longer. You might find that it will also give you a little more energy and mental focus than maca on its own does. Consumers of Maca Blue have also reported better energy during their workouts, and a quicker recovery time after strenuous exercise.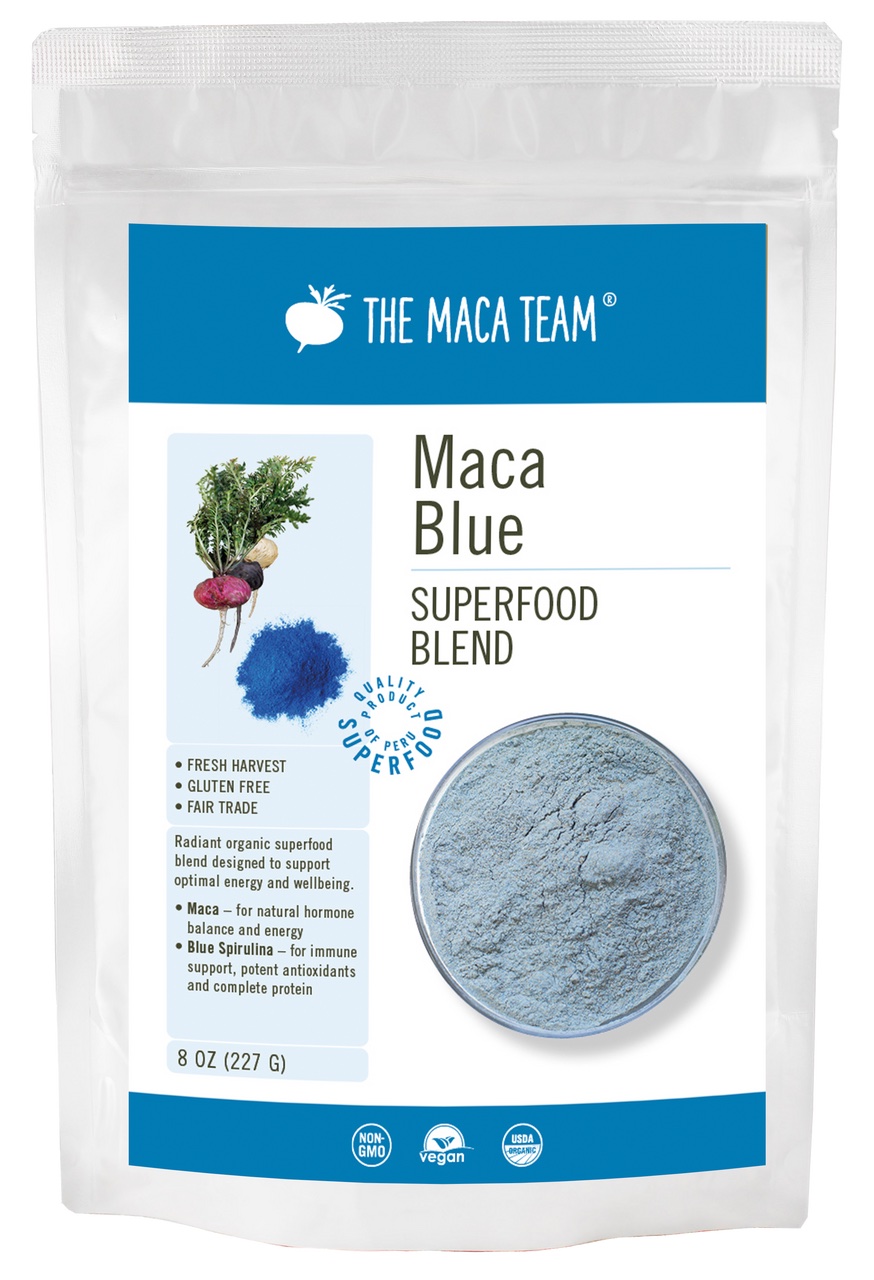 How Should I Take Maca Blue?
You can enjoy Maca Blue in either hot or iced beverages. We like mixing it into almond or hemp milk, so you can really appreciate that beautiful blue color. You can also easily add it into smoothies or juices.
Brilliant Blue Maca Smoothie RecipeBlend these ingredients and enjoy immediately!
1 T Maca Blue Powder
½ medium banana
1 cup nut milk (warm or cool)
Pinch of salt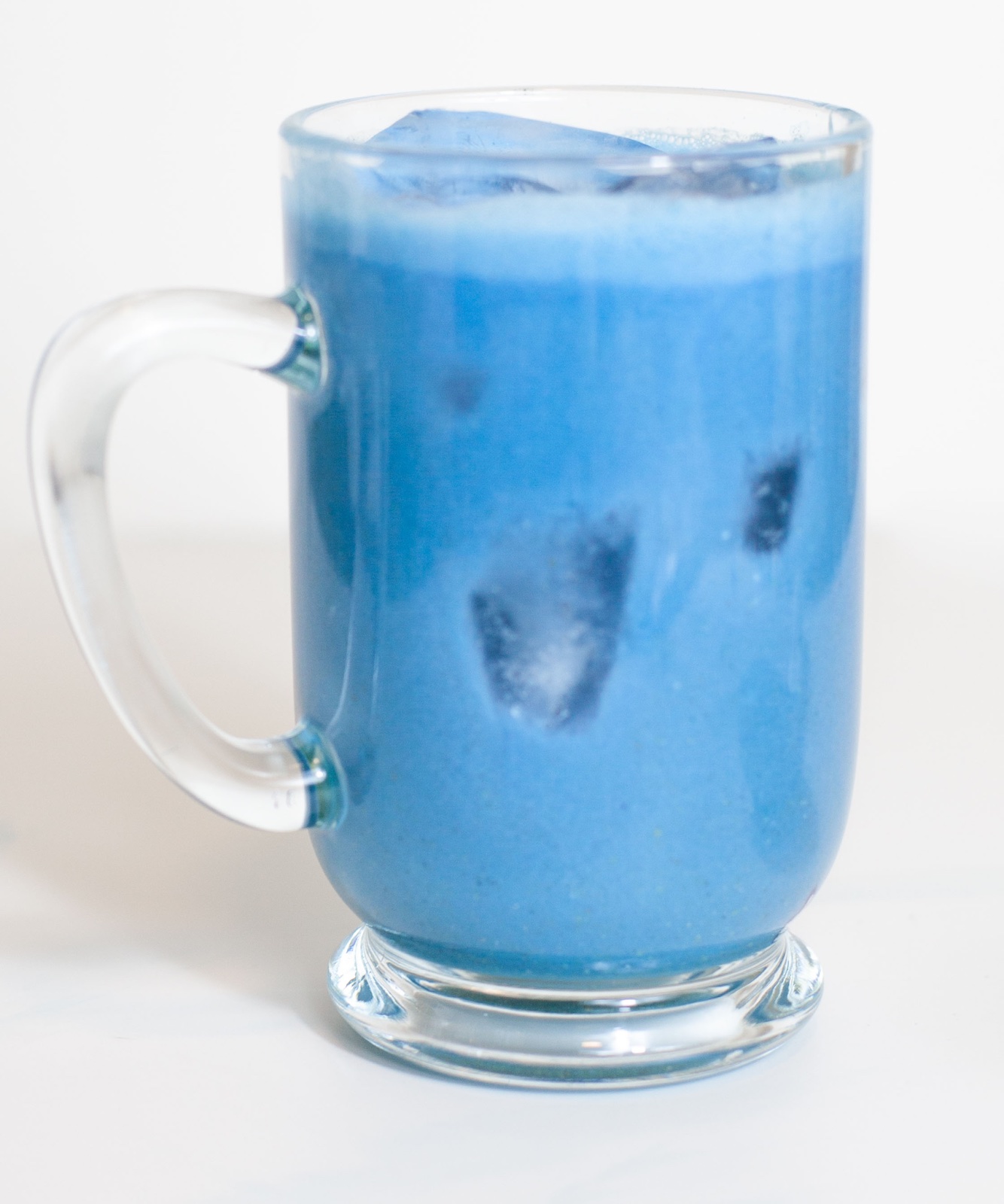 Questions About Maca Blue? At the end of the day, your health decisions are between you and your doctor. That said…we love to talk about our maca! If you have any questions about us or our maca products, don't hesitate to Contact Us using our web form, or call us toll-free at 888-919-8616. We really believe in our maca, and we hope you will too.
Enjoy the Day!