Posted by The Maca Team on 21st Apr 2023
Some foods are an acquired taste. If you grew up drinking Malta Hatuey or eating natto, you probably understand that well enough. Maca is a food that has been consumed by humans for over 2000 years, when the historical record of its harvesting began in the Andes mountains of Peru. And while it's long been a popular food for a number of reasons there, buyers in other parts of the world are still learning about it as its popularity increases. A key factor in its success as a superfood, though, is its flavor, and that flavor is…well, it's not for everyone. But that doesn't mean you need to rule maca out of your diet!
Maca Powder For Curious Palates
If you've tasted maca before and don't mind, or actually like its flavor, you should have no problem incorporating our raw maca powder into your diet. A little goes a long way - just purchase one of our foil-lined, food-grade packets and add a teaspoon or two to a glass of water, or your food or beverage of choice. In Peru, maca powder has been used to prepare traditional dishes like a hearty porridge called mazamorra de maca, as well as drinks like chicha de maca.
Maca's flavor is difficult to describe, but distinct. Some recipes will include ingredients that mask it almost entirely, while others feature it prominently. If you've never tried maca before and are worried that you won't care for it, consider trying out one of our sampler sets. Start small, and increase your serving size as needed.

We also offer some premium maca products. In terms of nutrition, premium maca powder is very similar to our standard maca formulation - it contains only pure organic maca powder. The key difference is in its preparation, which results in a maca that's lighter and more spicy in flavor. If you've struggled with the flavor of standard maca, you might want to consider taking maca differently if you're seeking the added benefits of premium maca, namely the additional glucosinolates or cancer-fighting agents produced as the maca is dried in low-temperature dehydrators immediately after harvesting.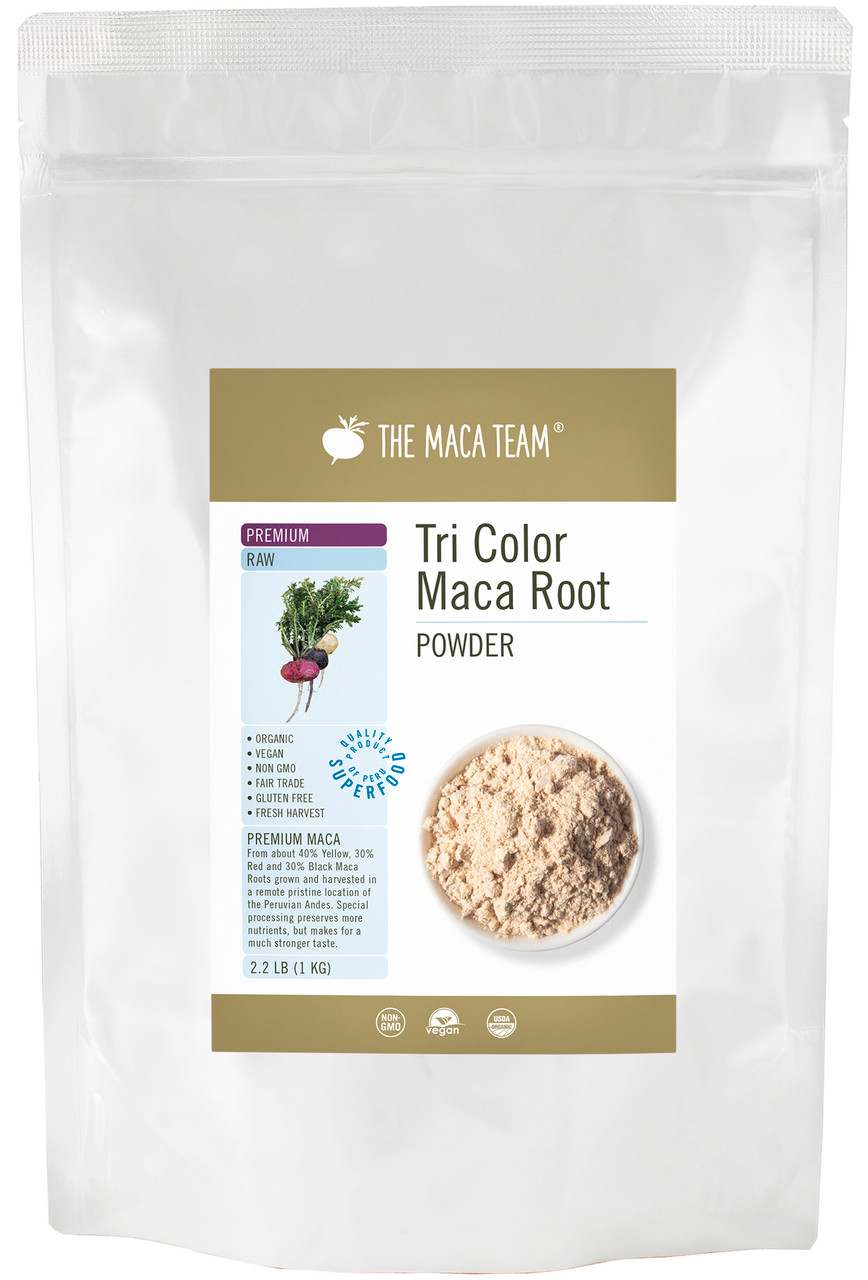 Maca Capsules and Maca Liquid Extracts
We're proud to say that our maca capsules and liquid extracts are made from the same organic, fair-trade maca as our powders, with no added ingredients or fillers. Our maca capsules contain a small dose of maca powder inside the vegan outer shell, and serving size will vary depending on your own size and preferences. You can get all of the benefits without the strong maca flavor!
Our liquid extracts are milder in flavor than our powdered maca, produced according to our own proprietary process infusing maca with a liquid glycerine base. It's easy to add a couple droppers of maca extract to your morning coffee, and you'll hardly notice the difference in taste.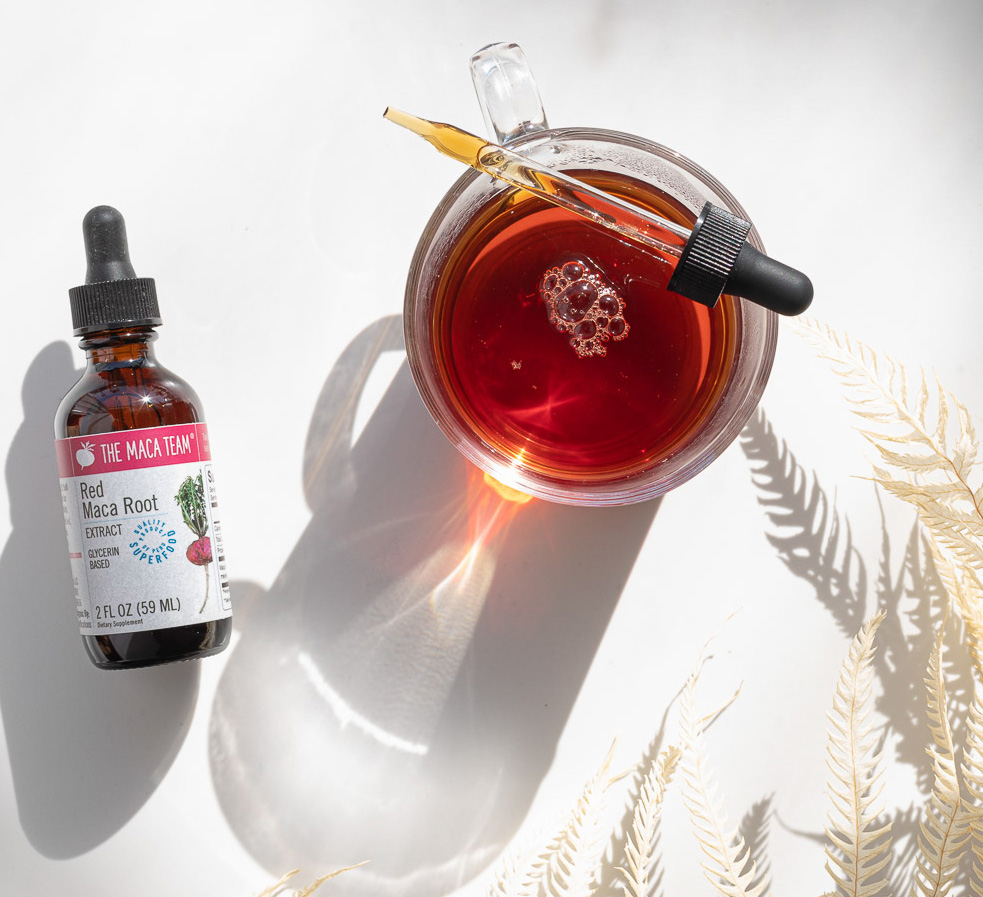 Maca Coffee
Our maca coffee substitute, the Morning Motivator Blend, is a great coffee alternative. We've put together a harmonious blend of organic, good-for-you ingredients like rich raw cacao and "nutty" mezquite to create a coffee alternative that's delicious and does the job. Our sweetened version derives its sweetness from raw coconut sugar, with the added tang of lucuma, a fruit native to South America.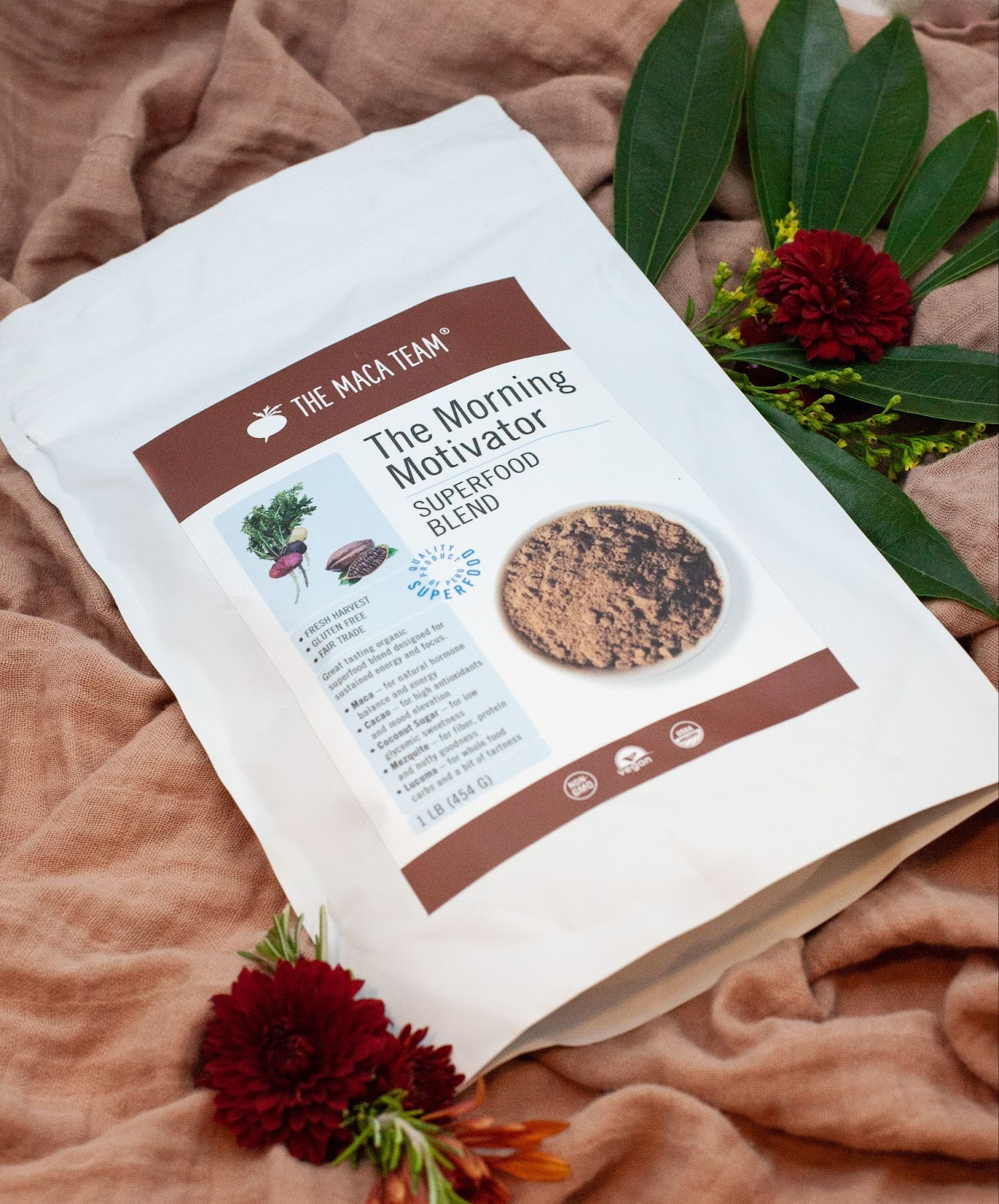 Buying Maca From The Maca Team
Whatever maca product piques your interest the most, we want to be sure you're taking home something that improves your health and satisfies your taste buds. We've collected our favorite Maca Recipes into one place and we're always looking out for new ways to add maca to our diets! Whether you have more questions about taking maca or just want to share one of your tried-and-true recipes, we'd love to hear from you. So don't hesitate to Contact Us using our web form, or call us toll-free at 888-919-8616.
Enjoy the Day!